Welcome to Project Food Pak
You Can Deliver Hope to Children in Need
When you fill a Children's Hunger Fund Food Pak, you are helping to deliver hope to a suffering child. The Food Paks you fill will be put into the hands of church pastors and volunteers who will deliver them to the homes of families in need in the US. Each child in the home will receive their own Food Pak. It's mercy ministry in action, opening doors to relationships and providing opportunities to share the gospel.
Learn how Project Food Pak works in six simple steps.
Ready to Order?
Learn how to construct and ship a Food Pak.
How to Pack the Items into the Food Pak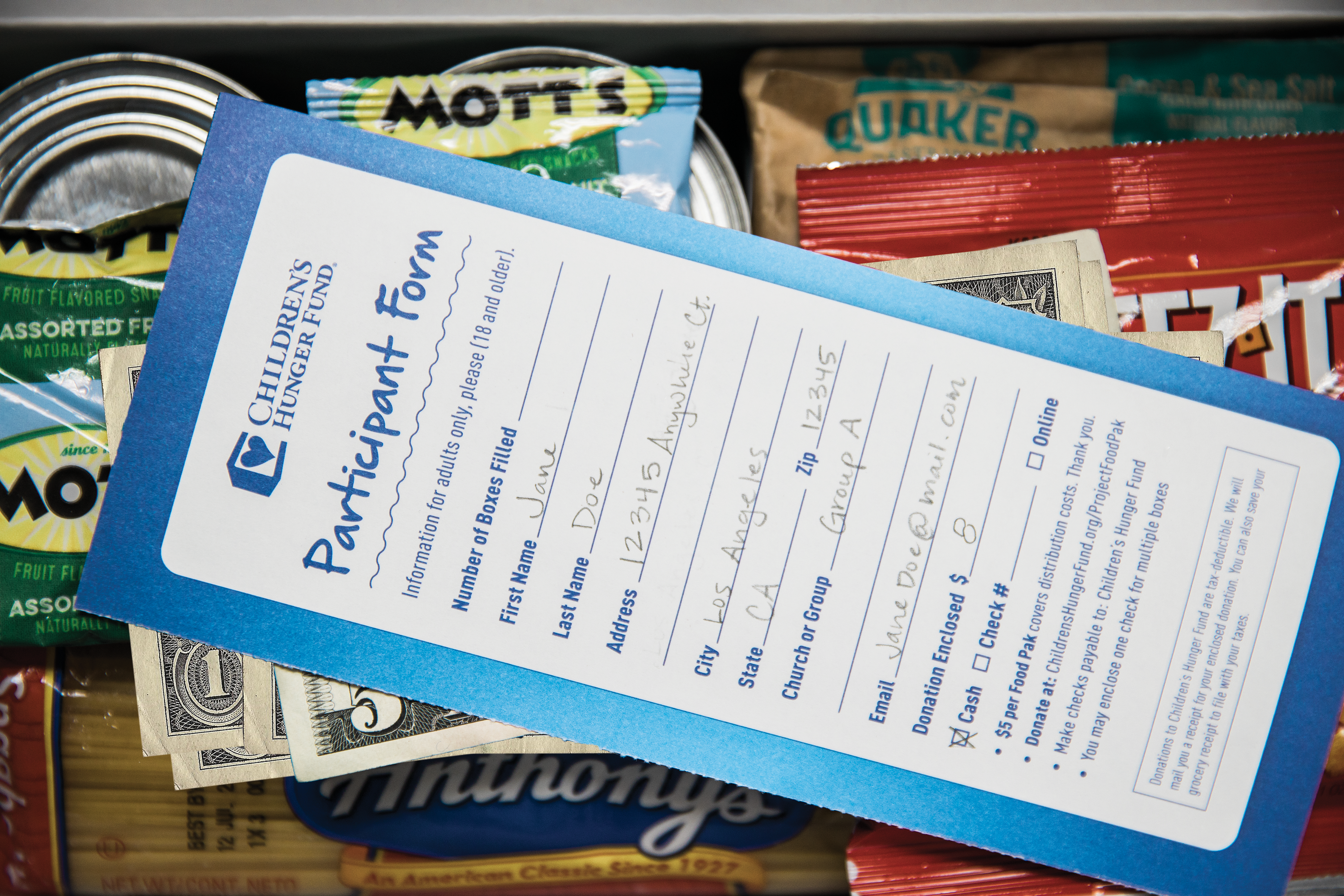 Share your #ProjectFoodPak photos on Facebook, Instagram, and Twitter while you are filling your Food Paks.
Show others how you are helping deliver hope to suffering children and families in the US. Tell us what state you are from and tag us on Facebook and Instagram @childrenshungerfund and on Twitter @ServeAChild.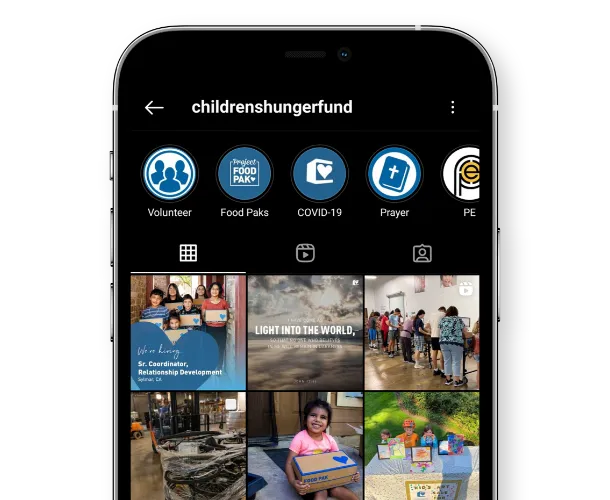 Frequently Asked Questions
Customer Service
If you have questions or would like information about a large group project, please contact us.